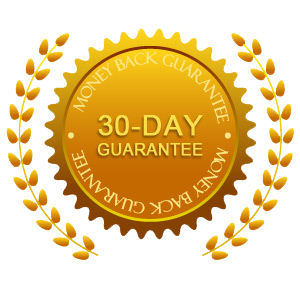 Still in doubt about our service?




We give you a 30 day money back guarantee!
As a manifestation of our seriousness towards hosteko.com customer service, we provide a 30 day money back guarantee for all customers who rent regular hosting packages at hosteko.com, you can make warranty claims at any time during the warranty period.
The following are services that are entitled to a 30 day money back guarantee:
Paket BLOGGER USA
Paket BISNIS USA
Paket BLOGGER IIX
Paket BISNIS IIX
Paket BLOGGER SG
Paket BISNIS SG
How to Claim a money back guarantee at hosteko.com:
Download the Refund hosting form in the hoteko.com billing, or click 

the following link

Fill in the application form with handwriting

SCAN of the completed application form and ID card

Send SCAN Application form and ID card to the Billing Division Support Ticket

We will do this process manually, and it will take approximately 1-15 days

We will do the refund soon after your application is approved
Terms and Conditions for a Money Back Guarantee
Refunds are only given for

paket hosting reguler (Paket Hosteko Blogger US, Paket Hosteko Bisnis US, Paket Hosteko Blogger IIX, Paket Hosteko Bisnis IIX),

no refunds on the purchase of domain names, Premium Hosting packages, VPS, dedicated servers, SSL, administrative fees, fees for installing / customizing software, licenses or other services

.

A 30 day money back guarantee

is given only to accounts with a 1 year subscription period and above

.

A 7 day money back guarantee

is given for accounts with a subscription period of 1 year and below. 

Only the first account is eligible for a refund.

For example, if the Customer registers an account at hosteko.com then cancels it, and registers again next.

Then the second or the next one cannot be canceled or refunded.

And for the monthly so too, if the first month has no problems or there is no refund request then for the next month the refund will no longer be valid.

The following types of payments cannot be re-transferred but can be entered into your credit / balance in our area billing:

Cash Transfer
Western Union Payments
Cash
Paypal
iPaymu
Credit Card

Refunds, we will process it manually, this process will take 1-15 working days after this form is submitted to us, and all refund procedures have been fulfilled. 

After this form is given back to us, it means that you have backed up your account, and your account will automatically be canceled and cannot be accessed again.

By submitting this form, it means that you have read, understood and accepted these terms and we are not responsible for problems that arise as a result of not reading the terms and conditions above.

Hosteko.com

cannot refund rent in the event of a disaster, riot, natural disaster or anything that is not desirable or beyond our capacity.