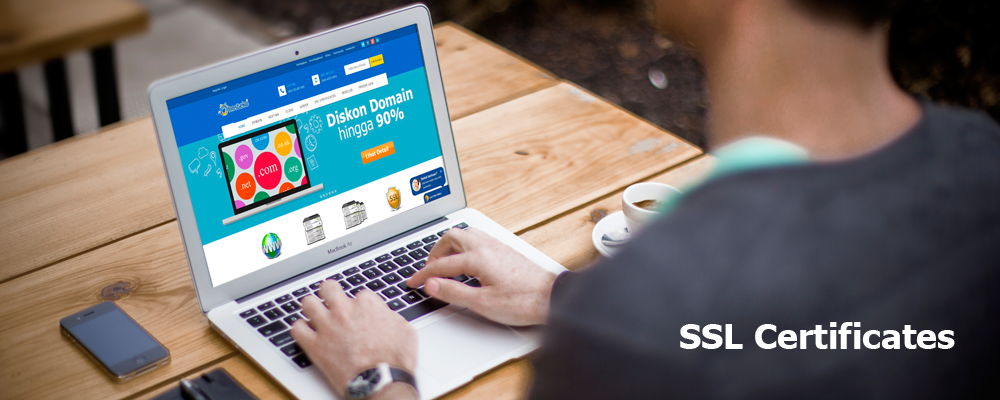 Setelah melakukan pembelian Sertifikat SSL, dan telah melakukan pembayaran. Maka order SSL anda akan segera di proses oleh tim hosteko. Langkah selanjutnya anda perlu melakukan Aktivasi SSL sebelum SSL di instalasi.
Berikut adalah cara aktivasi Sertifikat SSL:
Setelah pembauaran SSL anda di konfirmasi, anda akan mendapatkan email dengan subject: SSL Certificate Configuration Required dan berisi email kurang lebih sebagai berikut:
Thank you for your order for an SSL Certificate. Before you can use your certificate, it requires configuration which can be done at the URL below.

https://billing.hosteko.com/configuressl.php?cert=c9f0f895fb98ab9159f51xxxxxxxxxxx

Instructions are provided throughout the process but if you experience any problems or have any questions, please open a ticket for assistance.
Setelah anda mendapatkan email seperti di atas, silahkan klik link configurasi SSL yang terdapat pada email untuk melakukan proses aktivasi SSL
catatan: Sebelum melakukan klik link, anda perlu untuk login ke billing hosteko terlebih dahulu
Untuk melakukan aktivasi SSL, anda pelu melakukan Generate CSR dan melengkapi form biodata sebagai pemilik SSL terlebih dahulu.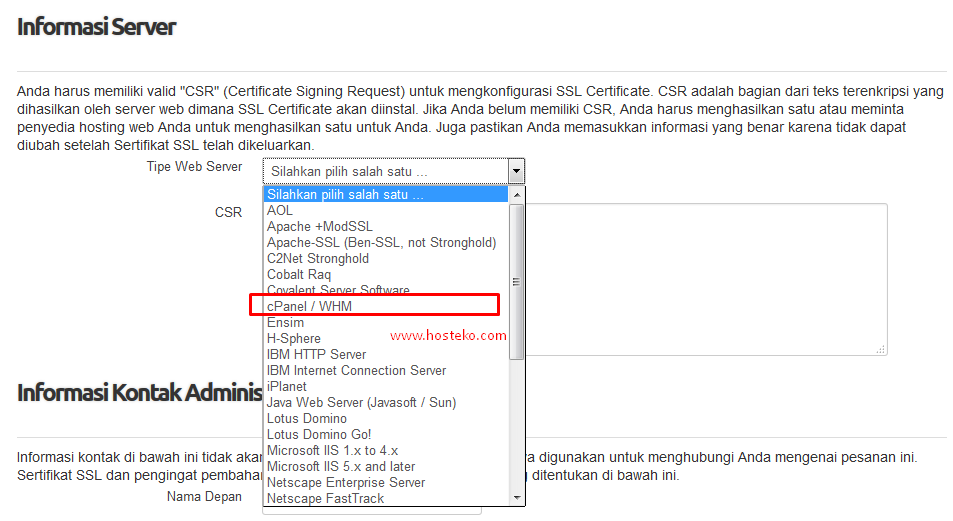 Setelah anda mendapatkan kode CSR dan melengkapi data, anda dapat klik tombol: Klik Untuk Melanjutkan

Silahkan pilih email untuk persetujuan SSL dan klik tombol: Klik Untuk Melanjutkan
catatan: jika anda belum mempunyai email atas nama domain anda, anda wajib membutanya terlebih dahulu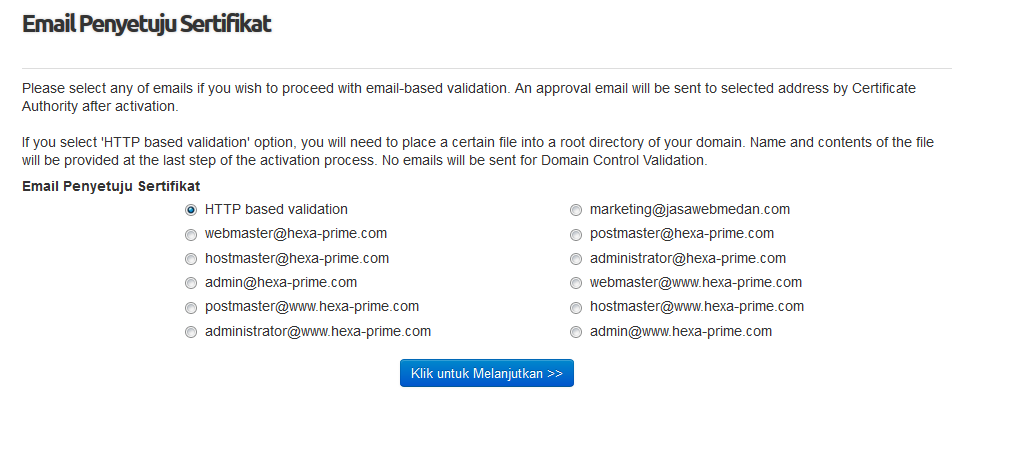 Konfigurasi SSL selesai, untuk langkah selanjutnya silahkan cek email yang anda pilih untuk melakukan proses APPROVE persetujuan aktivasi SSL
Catatan: Jika anda melakukan order SSL berjenis Organization Validation & Extended Validation, anda akan mendapatkan email petunjuk untuk dokumen yang di butuhkan untuk di upload ataupun langkah selanjutnya sampai SSL di terbitkan.
SSL akan di kirim ke email anda, anda dapat melanjutkan ke proses instalasi SSL.
Tambahan: