RESELLER HOSTING FREE WHMCS LICENSE
The best cheap reseller hosting in Indonesia provides a wide selection of reseller hosting packages that you can choose according to your needs. You can directly sell hosting without having to worry about how troublesome it is to manage a hosting server or maintain it. All of us do it, you only focus on selling your hosting.
The reseller hosting packages that we currently provide are the best cheap Reseller hosting packages in Indonesia with server locations in Dallas USA, equipped with the best and reliable server specifications and providing free WHMCS licenses, so you can be very easy to sell hosting and manage your hosting business.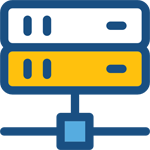 RH US-A
Rp. 300.000,- /Bulan

Min Kontrak 1 Bulan

40 GB Disk Space

800 GB Bandwidth

Unlimited Domain

Unlimited AddOn Domain

Unlimited Create Akun Cpanel

Tidak Gratis WHMCS

Unlimited Fitur

Softaculous Installer

RH US-B
Rp. 350.000,- /Bulan

Min Kontrak 1 Bulan

50 GB Disk Space

1.000 GB Bandwidth

Unlimited Domain

Unlimited AddOn Domain

Unlimited Create Akun Cpanel

Gratis WHMCS

Unlimited Fitur

Softaculous Installer

RH US-C
Rp. 475.000,- /Bulan

Min Kontrak 1 Bulan

100 GB Disk Space

2.000 GB Bandwidth

Unlimited Domain

Unlimited AddOn Domain

Unlimited Create Akun Cpanel

Gratis WHMCS

Unlimited Fitur

Softaculous Installer