Cara Merubah Zona Waktu di WHM
Inu Rohmatin
Zona waktu pada WHM dapat anda ubah melalui pengaturan Server Time. Anda dapat menggunakan opsi Sync time with Time server.
Berikut cara merubah zona waktu di WHM
Silahkan login ke WHM
Silahkan anda cari dan klik Server Time pada menu panel sebelah kiri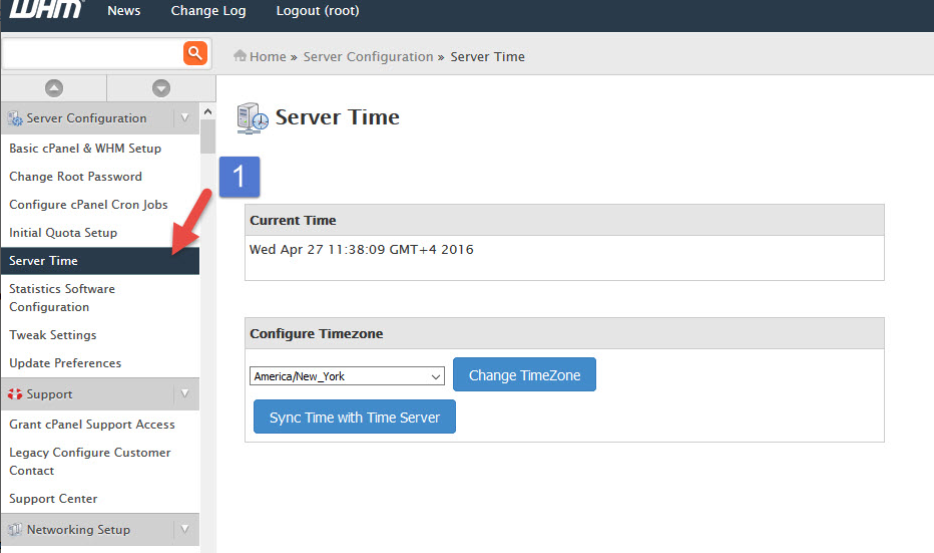 Selanjutnya jika server anda benar, namun server waktu tidak aktif, silahkan kllik Sync Time with Time Server untuk menyinkronkan kembali server waktu anda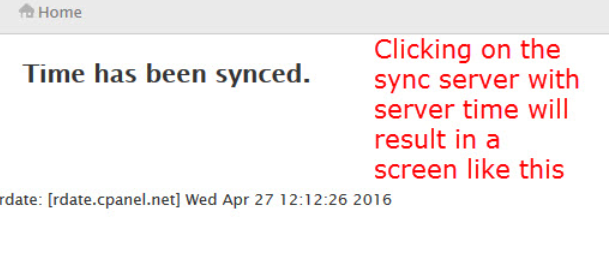 Jika anda ingin memilih zona waktu, silahkan klik pada menu drop-down dan pilih zona waktu anda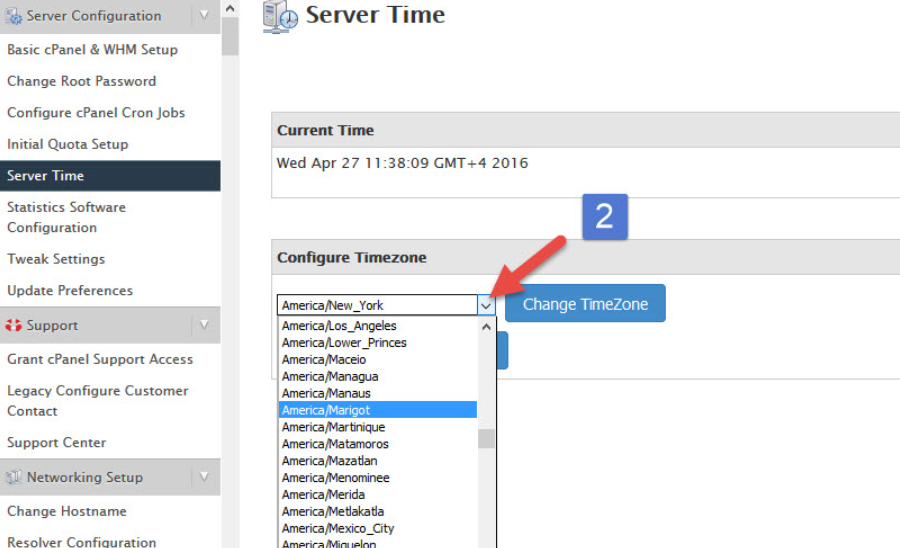 Kemudian, klik Change Time Zone maka anda dapat memilih dan mengubah server waktu.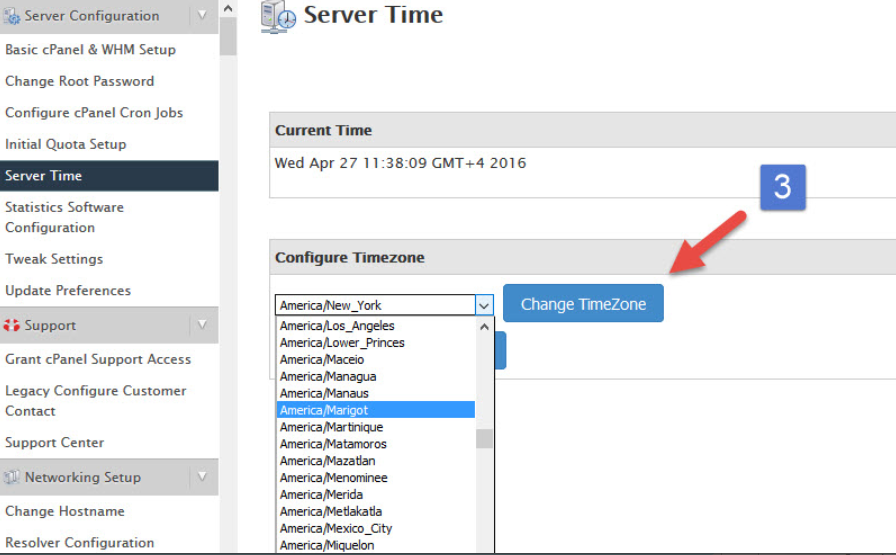 Jika anda masih bingung, segera hubungi kami untuk segera membantu anda.