Setting Email Hosting di Outlook 2016
Inu Rohmatin
Outlook merupakan software bawaan dari Microsoft, sehingga mudah diinstal oleh Windows. Proses setting email di Outlook Windows juga mudah dan cepat, serta dapat di sinkronasi ke beberapa email dalam satu tampilan. Kelebihan ini akan mempermudah dalam pengelolaan email baik di server yang sama maupun di server yang berbeda.
Cara setting email dengan aplikasi Microsoft Outlook ada dua cara yang dapat digunakan yaitu POP3 dan IMAP.
POP3 berguna untuk mendownload email dari hosting ke email client (aplikasi).
IMAP berguna unutk meremote email yang ada di hosting. Jika email client dilakukan penghapusan maka email di hosting juga akan terhapus.
SMTP berguna untuk mengirim email hosting
Berikut tahapan unutk setting email di Outlook 2016
Buka aplikasi Microsoft Outlook 2016, klik menu File >> Add Account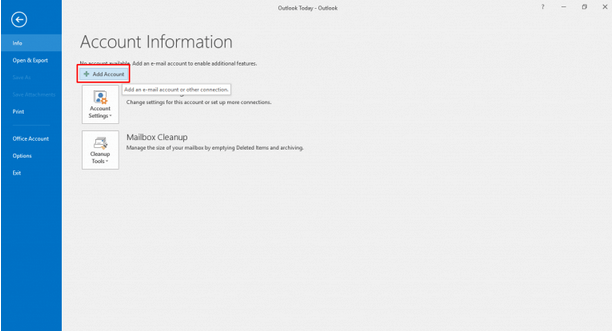 Pilih Manual setup or additional server types >> Next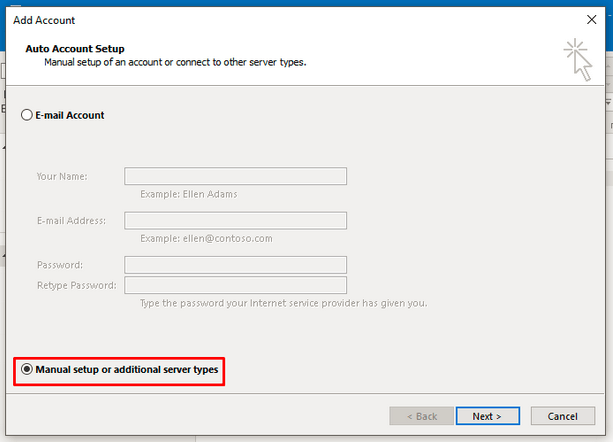 Pilih POP or IMAP >> Next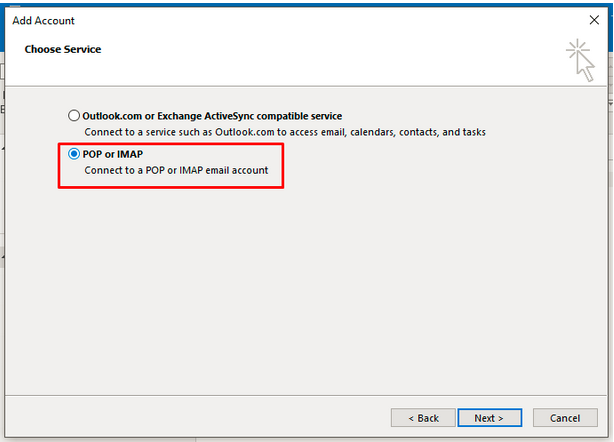 Setting untuk POP
Isi data email dan klik More Setting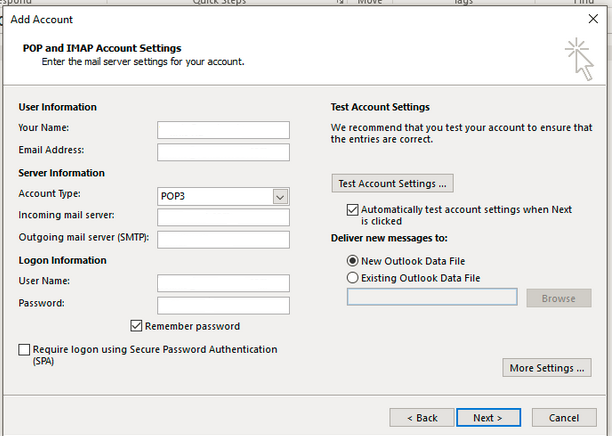 Masuk ke tab Outgoing Server, dan sesuaikan setting. Lalu masuk ke tab Advanced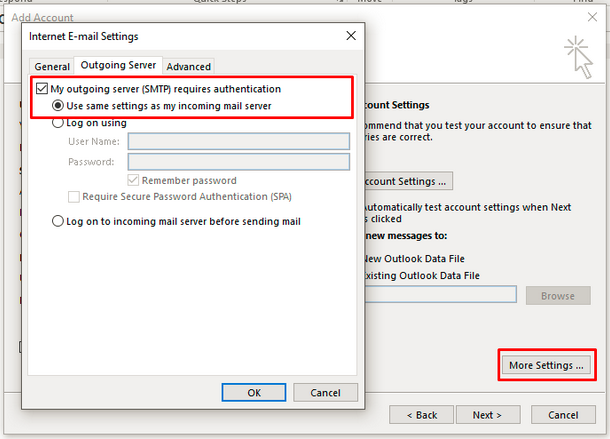 Opsi port yang dapat digunakan
POP3 : 110 (non SSL) atau 995 (SSL)
IMAP : 143 (non SSL) atau 993 (SSL)
SMTP : 587 (TLS) atau 465 (SSL)
Setting POP, terdapat beberapa pilihan setting download email. Hanya centang Leave a copy of messages on the server jika ingin email di hosting tetap ada dan tambahkan pilihan lain jika akan disetting secara otomatis deleted email di hosting.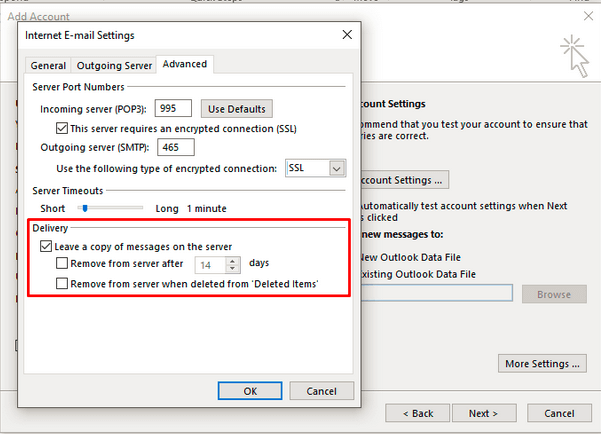 Setting IMAP
        Setting dengan IMAP hanya terdapat beberapa perbedaan setting pada bagian ini: